A fiber optic line has been cut in our area and is causing us to experience outages with our phones. We hope to have this resolved soon.

Please be advised, Pocahontas Public Schools and local responders are currently conducting an emergency response drill. The activity on campus is a drill and not an actual emergency.

PSD Campuses closed this afternoon. Emergency Response Drill in Progress.

​Pocahontas Public School Child Nutrition Department announces the new web based school meal application process available now for applying for free/reduced school meals. Also available is the website for online payments for school meals. All may be accessed on the Pocahontas School District website. For more information or questions call Patty Moore @ 870-892-4573 ext 5030

You can now apply for school meal benefits online! See our Nutrition page for video and link to the form.
http://goo.gl/wx70KL

First Day of School - August 15,2016

Our phone system is temporarily out of service for maintenance. Service should be restored before 12:00 p.m. today.

Happy Father's Day from all of us at the Pocahontas Public Schools!

The 2016-2017 yearly calendar has been posted here:
http://5il.co/9dn
It is also located under the "Explore" menu on our website.

Pocahontas Public Schools is proud to announce the launch of our new website. The website is now fully integrated with our App and Social Media accounts.
www.pocahontaspsd.com

PJHS recognized, by OEP, as a HIGH-ACHIEVING JUNIOR HIGH SCHOOL IN ARKANSAS. officeforeducationpolicy.org/downloads/2016…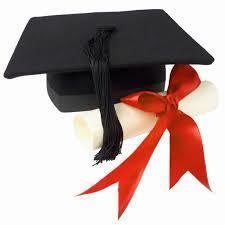 The Pocahontas School Board of Directors meeting will be Thursday, April 28, 2016, in the District Meeting Room at 8:00 pm.

Today's baseball game at Corning will be 1 7-inning varsity game beginning at 6:00 pm.

The softball game against GCT that was to be played on Friday, April 16, 2016, has been cancelled.

The regular monthly Pocahontas School Board meeting has been rescheduled and will take place on Thursday, April 28, 2016, at 8:00 pm in PJHS Library.

Peco Food Sr High Track Relays that were scheduled to take place today have been rescheduled for Monday, April 4, at 3:30.

Today's softball game against GCT has been cancelled.