Fall ACT Aspire Testing at PJHS has been rescheduled to Monday, November 16-18 and will follow the same procedures as previously sent out.

Parents & Students: We will be postponing ACT Aspire testing that was set to start next week. We will send out an updated schedule when possible.

Pocahontas Junior High is experiencing internet difficulties. The phones are down as well as the internet. Thank you

PJHS is currently experiencing an internet outage. Please continue trying to get onto your classes, internet will be back up ASAP.

Final: JH #PokeyFB 20, Blytheville 0.

End of 3: JH #PokeyFB 14, Blytheville 0.

At the Half: JH #PokeyFB 14, Blytheville 0.

End of 1: JH #PokeyFB 8, Blytheville 0.


Just a reminder tomorrow October 26, 2020 is the start to the new 9 weeks. Do not forget to log in every period for virtual attendance. ( You must use your camera for attendance) The teachers are working hard and this will help them out tremendously. Thank you and have a good nine weeks:)

These are the bus locations for students to be able to access district wifi on Friday and Monday. 1) Ridgeland Apts. 2) Oakcreek Apts (Mini bus) 3) Terrace Apts. (Dalton St) 4) Great Harvest Church parking lot 5) Tamcar Apts (Mini bus) 6) Biggers Post Office 7) Pocahontas Tennis court parking lot

Final: JH #PokeyFB 32, Westside 8.

At the Half: JH #PokeyFB 20, Westside 0.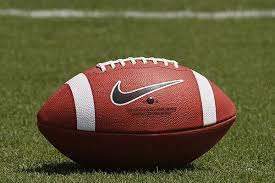 Due to a high number of faculty and staff member absences and a shortage of substitute teachers, Pocahontas Junior High School will pivot to 100% virtual learning tomorrow, Thurs, Oct 22. There will be no students on campus tomorrow at PJHS

Parents - We will be sending out the attached sheet to you today regarding the Parent Teacher Conference scheduled for Tuesday, October 27. Parents can communicate with teachers via phone, email, or Google Meet, but no conferences will be held at the school.

Final: JH #PokeyFB 30, Trumann

End of 3: JH #PokeyFB 30, Trumann 0.